HIOS message from the president
We are a representative of HIOS high end power tools from Japan. The product range consists of electric screwdrivers, torque meters, tappers and screws.
HIOS message from the president
HIOS has specialized in the manufacture of screw tightening equipment since it was established in 1970.  As we continue our business today, we also take into consideration the global environment and the improvement of work efficiency.
From a historical perspective, our company's electric current control M series was the prototype for the start of air screwdrivers during Japan's post-war economic boom.  This lead to the development of our CL series with attached mechanical clutch.  This series offers compact size and low voltage design, ensuring accurate and safe screw tightening.
Our VZ series of AC screwdrivers traces its origins to the field of precision equipment assembly.  This range of products remains an industry leader in Japan to this day.
Our recently developed BL series of brushless screwdrivers (registered trademark) have recently started to attract attention for their high durability.  These have been developed as environmentally friendly screw tightening electric screwdrivers which do not produce harmful carbon grains.
We expect that all next generation electric screwdrivers will follow this trend.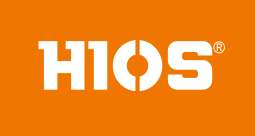 Industries and businesses which use HIOS equipment
Electronic assembling
Medical equipment manufacturing
Small assembly lines
Aviation components
Electronic and mechanical automobile parts
Hard disks , tablets, computers, laptops
Mobile phones
Communication equipment
Scanners, tuners
Navigation equipment
Homecare products
HIOS range electric screwdrivers
— Torque range: 0,03 – 4,5 N.m —

Do you like what you see?
Maybe our creative solutions can be part of your production process.
For more information call:
Gert-Jan Hollestelle
+31 (0)226-335010 (Dutch, German, English)