Projects
The size of a project can range from a few hundred to millions of euros.
No project is too complicated for us, and we can go big. Therefore the quality/price ratio is very good.
On the other hand, there are projects we don't like. This can be because of the risks or the desired solutions. In that case we will clearly tell you. In fact, we won't do a project we don't believe in.
PV Solar Panel Assembly
In the last few years IPA International has developed a wide range of assembly lines for PV solar panels (front-end and back-end).
Transport modules which transport the panels through the assembly line
Transport units
Exposure tables
Etc.
We have also engineered buffers in the assembly line to equalize the production. This way the laminator can work at maximum capacity.
IPA International is the designer of the automatic in-line trimmer of the solar panels which come out of the laminator. We do this with a machine without expensive robots (footprint 2,2 x 2,7 m). The time cycle is only 35 seconds. The machine can process panel sizes from 690 x 1200 mm to 1000 x 2000 mm.
To see how this works, you can look at the film below.
In addition, we have (together with a partner) developed the transportation of an in-line solar flash tester.
Further there are advanced plans for in-line framing of the solar panels.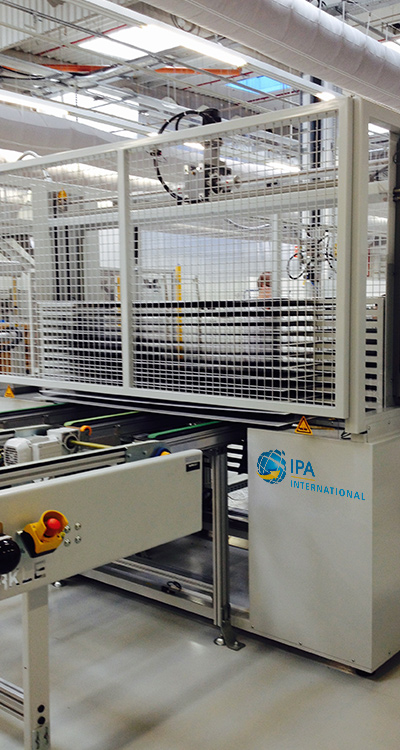 Installation for discharging and rinsing citric acid
Citric acid is often used in (food) industry. It is produced by the fermentation of molasses with added fungus spores. This creates a slurry which is processed further, until pure citric acid remains. This is finally packaged in granular form.
From the beginning IPA International was involved in designing a new installation for discharging and rinsing this very corrosive citric acid. Almost all materials used are made from high quality 316L.
IPA International, together with our partners, developed special seals to allow the 4 washing installations to be used safely 24/7. To do this various techniques from other industries were combined to reach the desired final result.
With this new installation, the cost price of the final product decreased. This decreased because we combined the discharging of the product with the fully automatic washing of the plates.
Click on the film to see how this works.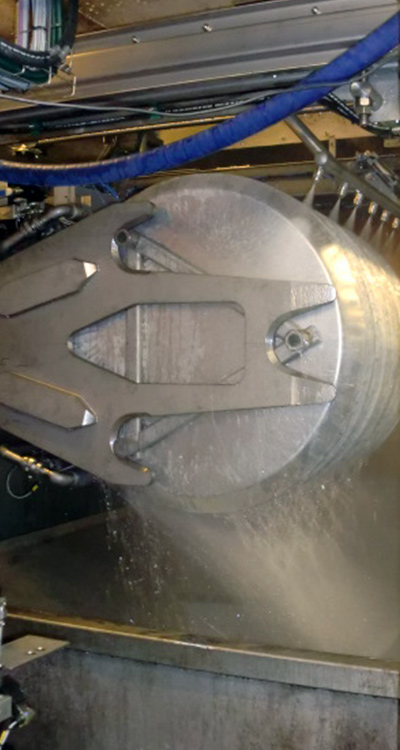 Do you like what you see?
Maybe our creative solutions can be part of your production process.
For more information call:
Gert-Jan Hollestelle
+31 (0)226-335010 (Dutch, German, English)