HIOS general information
We are the Dutch representative of HIOS high end electric screwdrivers and power tools from Japan. 
In 1970 HIOS company was established and the first HIOS electric screwdriver was put on the market.  This was the M-1000, the first of the M-series screwdriver range.
From that time on the HIOS company product portfolio started to grow.
Torque measurement was introduced in 1980.  After that rechargeable screwdrivers were introduced.  Then HIOS developed the high torque screwdriver, which was introduced in 1985.
Continuing to the present HIOS has introduced many new innovations. As a result, the company has received many awards.
Wrench and screwdriver test equipment were added to the HIOS product portfolio, as well as torque measurement using torque analyzers.  The brushless screwdriver was introduced to ensure a longer equipment lifetime.
All this development and effort by HIOS has produced a modern product portfolio of electric screwdrivers, measuring and screw feeding equipment.
With HIOS high quality equipment, you can focus on your core business.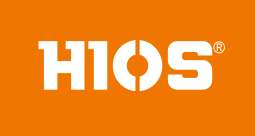 Industries and businesses which use HIOS equipment
Electronic assembling
Medical equipment manufacturing
Small assembly lines
Aviation components
Electronic and mechanical automobile parts
Hard disks , tablets, computers, laptops
Mobile phones
Communication equipment
Scanners, tuners
Navigation equipment
Homecare products
HIOS range electric screwdrivers
— Torque range: 0,03 – 4,5 N.m —

Do you like what you see?
Maybe our creative solutions can be part of your production process.
For more information call:
Gert-Jan Hollestelle
+31 (0)226-335010 (Dutch, German, English)